I am looking for things that will absolutely make me happy. I am kinda down this past few days because I think I can't give Elijah something nice this Christmas. Laugh with me.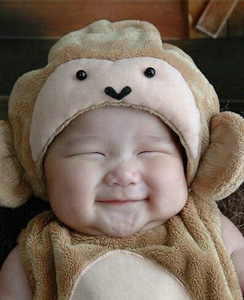 For the finale, I know nothing beats Elijah's funny face.
See? Too much breastfeeding causes him to look like this. Hahahaha! Kidding.