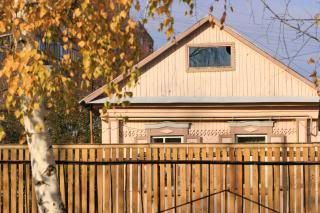 If there's an urgent piece of work that needs to be done on your home, office or business and you haven't the time, skills, equipment or patience to do it yourself the chances are that you'll consider hiring a tradesman such as a builder, plasterer or plumber to carry it out. While it seems like the right thing to do, there's always a slight possibility that unwittingly you could be hiring a rouge tradesman. Nightmare stories about so-called 'cowboy builders' doing poor jobs or leaving the job unfinished despite being paid have been doing the rounds.
To avoid this scenario and also make sure that you're using a proper tradesman to do the work you want there are few things you should do before and during the job. Any questions relating to money could be useful to determine whether the tradesman is genuine. If they ask for payment up front and in cash before the job's started, then there is a chance they're not genuine also if the quote is suspiciously low the best thing to do is not hire them. The vast majority of tradesmen won't require payment until the job is done, and won't accept payment in cash for tax purposes.
Another thing to be wary of is their previous work history. If it's long and all of their jobs have been successful, then they're probably going to be trustworthy. However, if a tradesman refuses to talk about the jobs they've done previously or if they seem like they're lying then be very careful if you hire them.
Next, ask them how long it will take them to do the job. One thing to bear in mind when hiring tradesmen is that, in a big city such as manchester plasterers, builders and electricians rarely get a big job done quickly. The best jobs take longer, and many cowboys tend to rush the jobs, which can be expensive if it's been done wrong.
Most tradesmen will tell you that they can start work as soon as they've finished the job they're currently working on. Meanwhile, many cowboys will insist that they can start work straight away, which sends out mixed signals. While being able to get a job done immediately is convenient, it may act as a sign that a tradesman who promises this isn't too busy. Most registered tradesmen will be busy while giving you a quote, which indicates that they're good at what they do, whereas a cowboy who can start straight away might be able to do so because they've nothing else to do.