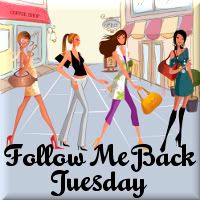 It's tuesday! Horaay! It's been a while since the last time I join this meme. It's another day of the week where you can meet and gain more friends and followers! This meme is hosted by Survey Junkie, Little Yaya's, Review Retreat & Boobies,Babies And A Blog. Be sure to stop by and welcome our guest host Amanda at her blog, The Nutritionist Reviews!
Each week the hosts will choose a random number every week from the blogs linked and add the random blog to the #5 spot to link to the following week!
How it Works:
Follow ALL of the Hostesses (leave them a comment so they can follow you back). And yes, THEY DO FOLLOW BACK.
Add your blog to the list (only have to add once) NOT YOUR BLOG HOP
Grab the fabulous button & the link code to post on your blog.
Start to follow as many blogs as you would like (make sure you leave a comment so they can follow you back)
And when you receive a comment from a new follower return the favor & follow them back.