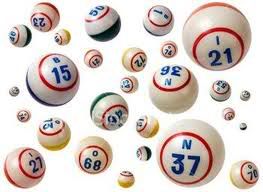 The long summer holidays can be stressful and leave your kids bored. But this shouldn't be the case at all. Finding things to keep them entertained is hard especially as they grow older and want to spend more of their time with friends.
A few simple things that you can do to keep your kids entertained during the school holidays are:
Invest in board games
If the weather is bad then there is nothing worse than being stuck in doors away from friends and the wide open spaces. This is where board games could be useful. Playing board games is a good way to get all the family involved and keep them entertained. It is also good if you have more than one child as you will be able to make sure that all of them are enjoying themselves.
There are also computer games. These can be used to entertain children however you may be limited to the amount of people that can get involved.
Visit Attractions
Visiting zoos, castles and more can be a great day out for all the family. These visits can be both entertaining and education. Learning about your local history is always a good thing to do. You could even visit a theme park if you have one close enough to you.
The only down side to this is that others will want to do this and as such the attractions may be busy so you may not be able to see or do as much as you would like to.
Use the internet
You could use the internet to keep the kids amused. There are online games for both young and old. If they are older (over 18 or dependant on the gambling laws in your country) then they could learn to play poker or even play bingo online. These can be played for free so there is no worry about money. There are also free kids games too on such sites as Miniclip.com, Armor games and more besides.
This will keep kids quiet but without proper safety on your computer then they may be allowed to access some sites that you would feel inappropriate.
Help them learn
Either by using the internet or books you can help them to learn. You could create some quizzes that your children have to find the answers for using Google. Just because these are school holidays doesn't mean that your kids can't read books or find out interesting facts online.
Play sports
If the weather is great outside why would you want your kids to be cooped up inside the house? Take them to the local park and play sports with them. Football, tennis and Frisbee are just some of the games that you could play.
Playing sports could also be a good way for your kids to make new friends or play with existing ones. It will also keep them fit and healthy.
And then after all this you will want to relax with a nice glass of white, red or rosé or your favourite beer…