When talking about green and modern buildings, intuitive designs and strikingly clean streets, one state that comes to mind is Singapore. The city-state stands out as one of the perfect destinations for a family vacation. If you are looking to visit the City in the Garden sometime soon, you can hop onto Visa Express Singapore, who will help secure your passports without too much hassle.
Previously, Singapore had been identified by some travelers for lacking the enthusiasm and of most cities in Southeast Asia. However, with time, Singapore has undergone a significant facelift, transforming it into a hub of arts, culture, fashion and significant events.
You won't fail to notice the merchandise on sale strutting down the streets. From the most sought-after iced coffee and finger-licking bites to designer clothing. Additionally, the city-state is organized, and the people are super-friendly, meaning you will find it easy to traverse with your kids.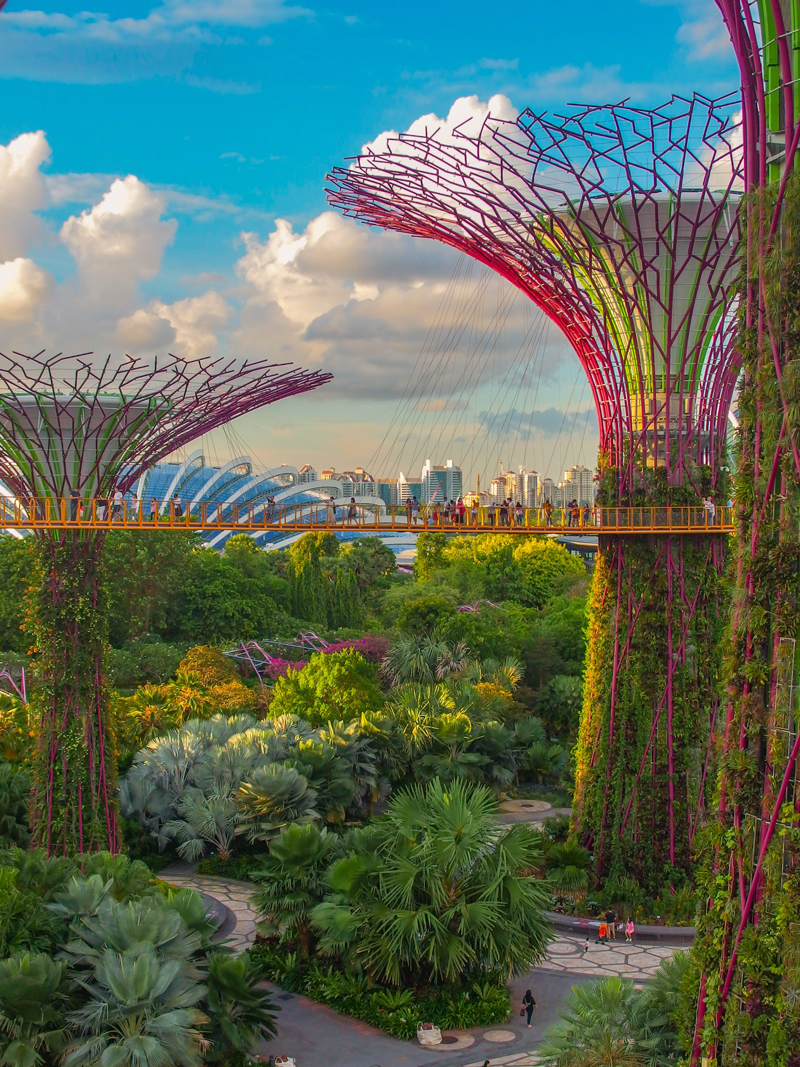 Here are some top destinations you can visit with your kids that will leave them entertained and begging to stay longer. The destinations are in no particular order.
Cultural Neighborhoods
Singapore includes a blend of three significant ethnicities. A walk down Arab Street, Chinatown and Little India is one you cannot afford to miss. Your kids will be fascinated by the antiques and souvenirs on display along the shops in Chinatown. With a trip to Little India, you will be able to explore the Indian culture. Enjoy the street food, colorful saris and chiming music. Other than that, you can also shop for toys. Additionally, you can pop into the legendary Sri Veeramakaliamman Temple.
Night Safari
Singapore's Night Safari is not just a reserve for kids; even adults are invited too. Here you will take a tram ride through a park full of varieties of wild animals roaming through their territory. You will catch a sight of 29 threatened animal species present in the park.
Jurong Bird Park
You are now entering the haven of birdlife. Jurong Bird Park harbors close to 8000 birds of different species. While inside, be sure to check out the African Waterfall Aviary, Bird Discovery Centre alongside the award-winning African Wetlands. The ticket money funds the bird park alongside other wellness amenities inside. You can feel good about making a difference while you are enjoying yourself.
Botanic Gardens
These gardens are a common sight in Singapore. They offer a place of solace and quiet from the busy city life where you can breathe in fresh air while exploring what nature has to offer. Additionally, they offer a perfect place for you to go for picnics with your family, including your kids. Hey, remember to bring some bread so you can feed the fish.
Sentosa
Singapore's self-proclaimed playground offers a plethora of fun activities you can enjoy while on the island. It is home to Fantasy Land, which is a modern water park fitted with slides and rides your kids will most certainly enjoy. Besides, if you are a movie fanatic, you can hop into Universal Studios Singapore while there and catch a movie or two. Additionally, there are good family hotels within the islands, meaning you can spend a couple of days enjoying yourselves.