Are you looking for a place where you can unwind, rejuvenate, and enhance your natural beauty? Look no further than Love Skin Aesthetics Clinic in Baliuag, Bulacan.
Recently, I had the pleasure of visiting this incredible clinic with my mom and sister, and we had the most delightful experience. From premium facials to CO2 fractional laser treatments, HIFU sessions, Emslim, and warts removal Love Skin Aesthetics Clinic have it all.
Let me share the details of our amazing journey with you!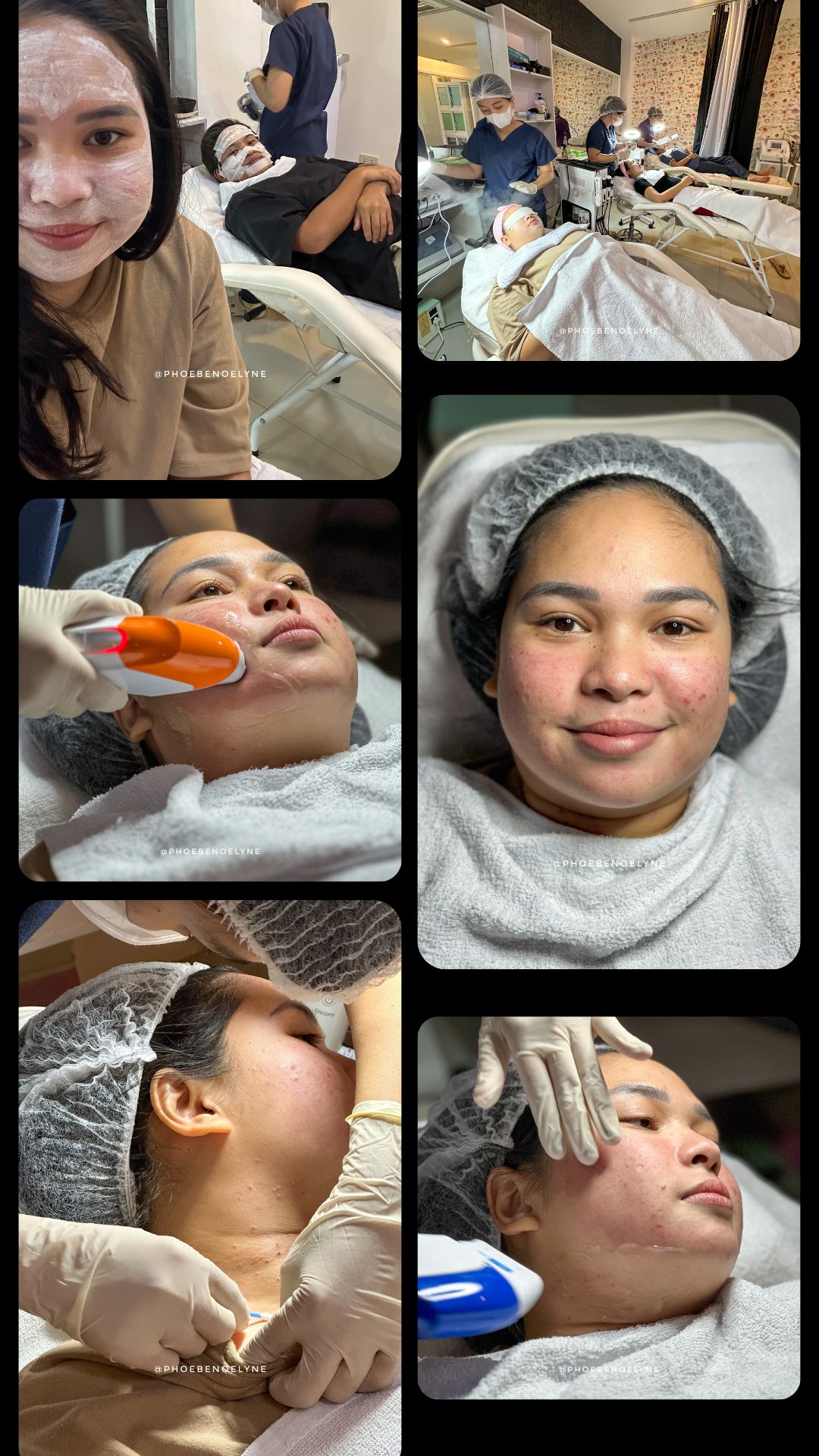 The Services I Availed:
Premium Facial: Led by the talented hands of Camille, this facial was an absolute delight. I have to admit, I'm not usually a fan of facials due to my low pain tolerance, but Camille's gentle touch made the experience truly bearable. Even though I wanted to shed a tear when she extracted those stubborn blackheads, we conquered the session together. HAHA!
CO2 Fractional Laser: This treatment worked wonders on reducing fine lines and acne scars after just one session. I can't wait to see the results in the upcoming sessions. The improvement is already visible, and I'm beyond excited!
HIFU: Oh boy, HIFU was a whole new level! From having a face shaped like Japanese rice to a more elongated, refined look, it was quite a fascinating experience. The sensation is akin to tiny needles gently pricking your face, but it's very tolerable. I didn't feel anything on my cheeks because, well, they're quite plump!
Warts Removal: This procedure was surprisingly painless. Around 90% of the time, I felt no discomfort, even with the number of warts they removed. I've always been anxious about warts removal due to a previous painful experience, but this time, the secret was the excellent numbing cream and sufficient time for it to take effect.
Emslim: They say that a 30-minute Emslim session is equivalent to 20,000 sit-ups. Mind-blowing, right? This non-invasive treatment involves placing a device on your tummy, arms, or thighs (depending on your preference), and that's it! Initially, it startles you a bit, but it's not painful. However, I must mention that despite my hopes for a tiny waist, don't expect to have a 24-inch waist after just one session. HAHA!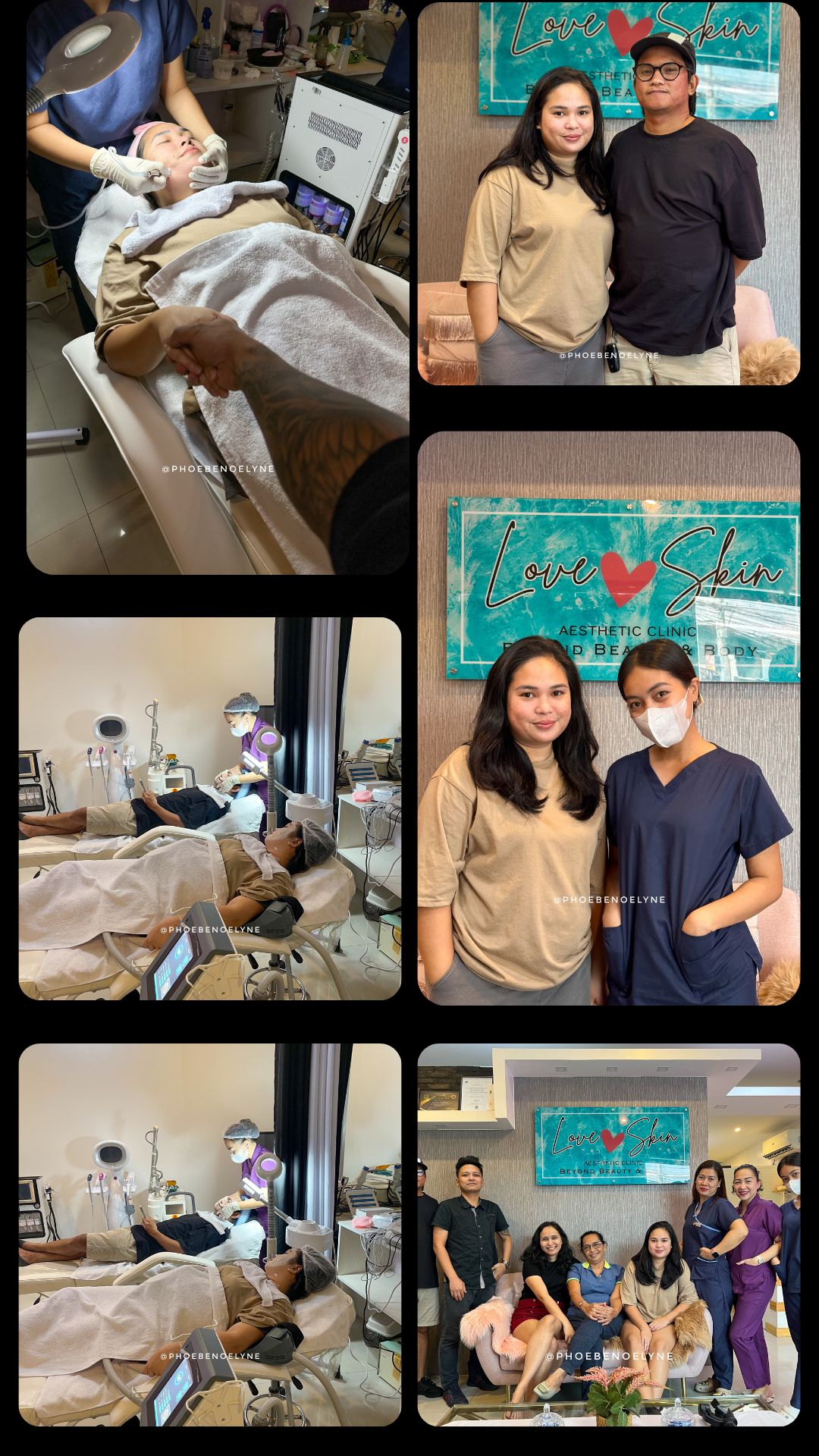 Daddy Lloyd's Experience: Apart from my own fantastic treatments, Daddy Lloyd opted for a regular facial, diamond peel, and CO2 fractional laser. He was considering Emslim as well, but I convinced him that I preferred him with a bit of a tummy. HAHA!
The Staff and Atmosphere: I must commend the staff at Love Skin Aesthetics Clinic. They deserve a perfect score of 1000/10! Laughter filled the air throughout our visit! Many thanks to Ma'am Michelle, Miss Eula, Miss Lhen, and, of course, my favorite, Camille! They made our time there truly unforgettable.
The Professional Touch: What sets Love Skin Aesthetics Clinic apart is the presence of an in-house board-certified dermatologist. This ensures that you receive the highest quality medical and aesthetic treatments, knowing that you're in expert hands.
Mid-Year Sale Promo: Exciting news! Love Skin Aesthetics Clinic is currently offering a Mid-Year SALE PROMO, allowing you to enjoy a whopping 50% DISCOUNT OR EVEN MORE! It's the perfect opportunity to treat yourself and revel in fantastic savings while indulging in the ultimate beauty experience.
Perfect for Bonding: Love Skin Aesthetics Clinic isn't just a place for individual pampering; it's also an ideal destination for couples' dates, barkada bondings, or family get-togethers. You can enjoy the treatments side by side, creating lasting memories and strengthening your connections.
Location and Contact Details: Love Skin Aesthetics Clinic is conveniently located on the Ground Floor of the RMDT Building, #1112 Mabini Street, Sabang, Baliwag, Bulacan 3006. They operate from Tuesday to Saturday, 10 am to 7 pm, and on Sundays, 12 pm to 7 pm. For appointments and inquiries, you can reach them at 099 225 5216.
Conclusion: Love Skin Aesthetics Clinic in Baliuag, Bulacan offers an unrivaled beauty experience where you can relax, rejuvenate, and enhance your natural beauty. With a wide range of services, a team of dedicated professionals, and a delightful atmosphere, it's the perfect place for self-care and quality time with your loved ones. Don't miss out on their Mid-Year SALE PROMO and grab the opportunity to save big while treating yourself to the pampering you deserve. Plan your visit now and embark on a journey to radiant and confident skin!
Disclaimer: Please note that this blog post is based on my personal experiences. For the most up-to-date information, it is recommended to contact Love Skin Aesthetics Clinic directly.
Facebook page: Love Skin Aesthetics Clinic