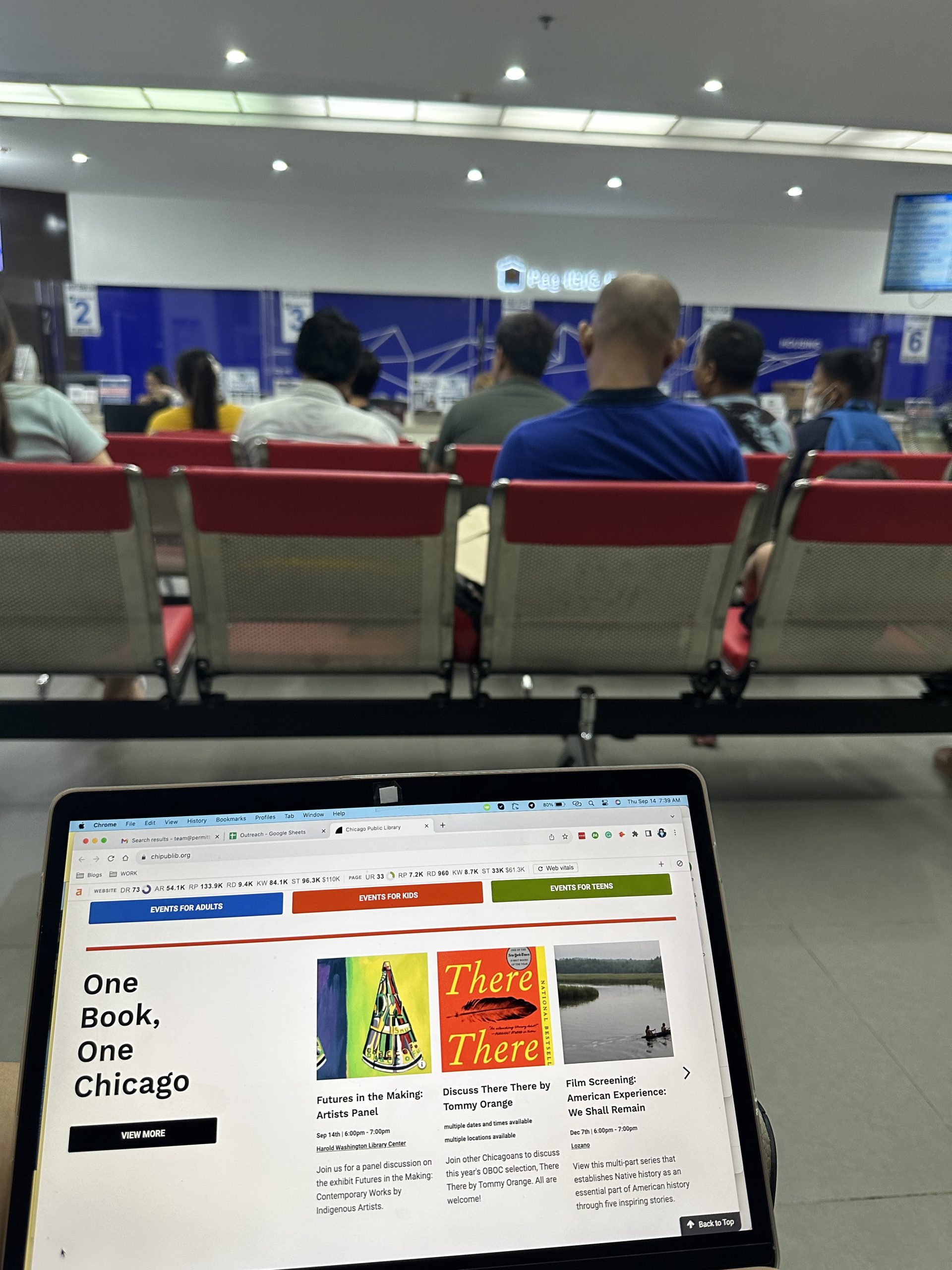 Making the most of my time: Multitasking while patiently waiting in line to claim my hard-earned Savings
On September 14, 2023, I went to PAG-IBIG BALIUAG BRANCH to claim my MP2 Savings. Instead of opting for an online claim, I decided to pay the branch a visit since I needed to make some updates and get a Loyalty Plus card.
Here's how it all went down:
Step 1: Show Up Early and Wait for Your Turn
I made it to the branch at 7:30 a.m. and there was already a line forming, but luckily, the friendly security guards let us in quickly. I had three important tasks on my list: I needed to change my last name to my married one, upgrade my PAG-IBIG Loyalty Card to a Loyalty Plus card, and claim my MP2 Savings.
Step 2: The Waiting Game
I was the 11th person in line for the MEMBERSHIP/Loyalty Card PLUS Application. After completing the Loyalty Card PLUS Application, I headed over to the MP2 Maturity Claims counter. The counter for MP2 Maturity Claims opens at 8:00 a.m. Luckily, I was the only one in line for the providence claims.
FYI, I was able to get my Pag-IBIG Loyalty Card Plus on the same day. I paid a PhP 125.00 loyalty card fee.
Step 3: Gather Your Papers
Before you go, make sure you've got your documents ready:
Step 4: Hand in Your Stuff
I handed over my documents, and once the staff checked to make sure all the information was correct, they gave me a slip with my claim details. Then, all that was left to do was wait for a text message.
Step 5: Follow-Up and Notification
Feeling impatient, I decided to email PAG-IBIG for an update on my MP2 Maturity Claim Status on September 21, 2023. The following day, I received a prompt response from PAG-IBIG.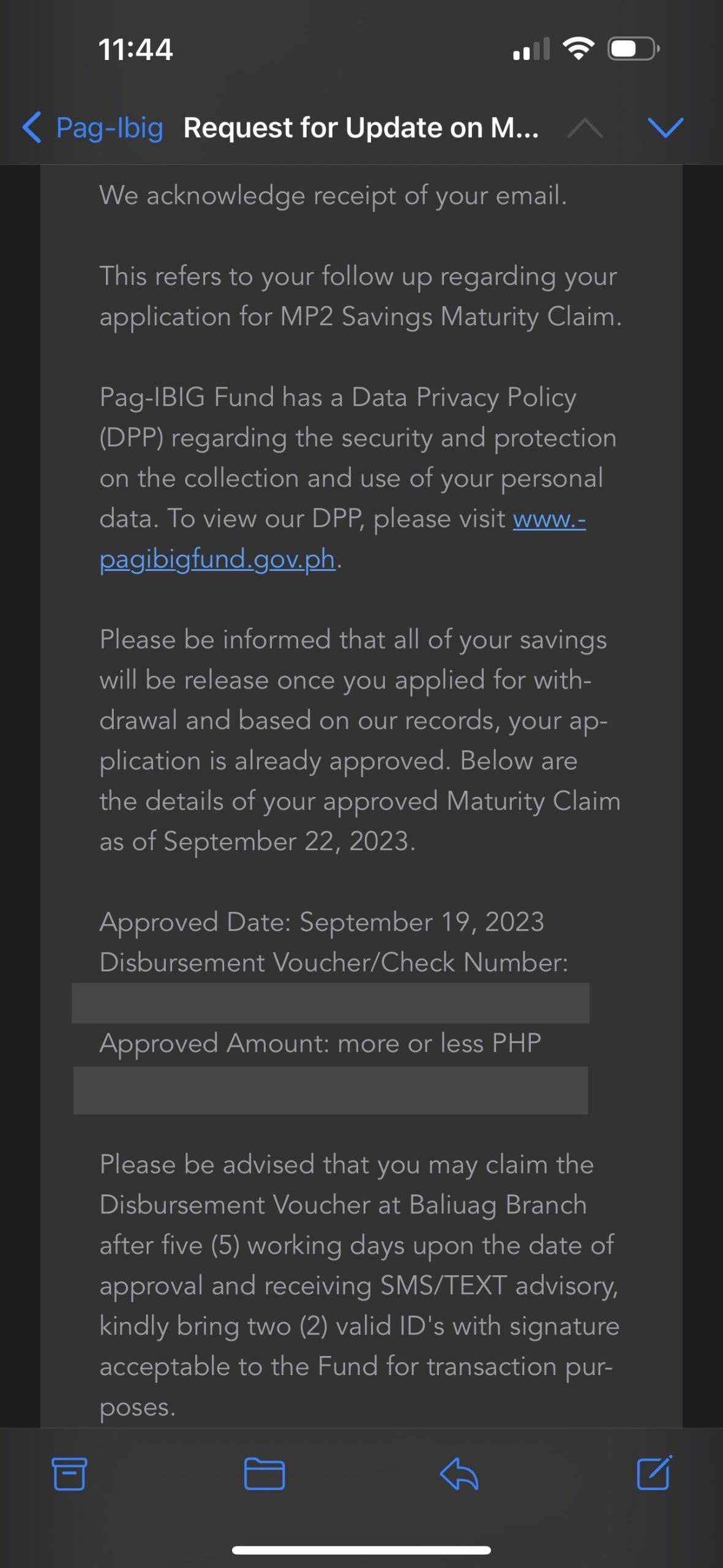 Step 6: Grab Your Cheque
On September 26, 2023, PAG-IBIG sent me a text message, informing me that I could pick up my cheque. So, on September 27, 2023, around 11:00 a.m., I headed to the branch with my two valid IDs (passport and my Loyalty Plus card). Additionally, I brought along the slip they had given me earlier. The great news was that there was no line, making the process quick and hassle-free.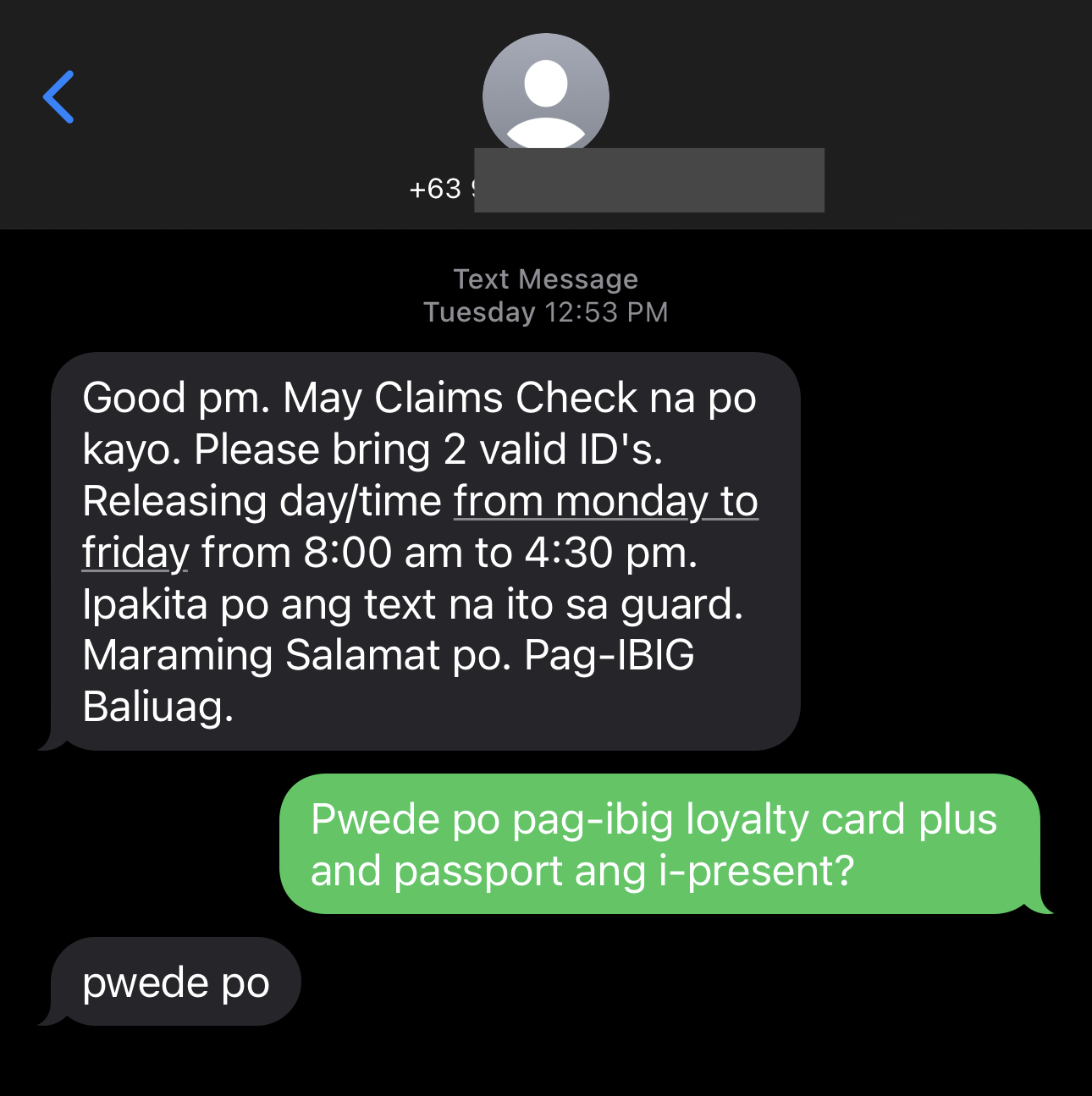 Step 7: Cash That Cheque
Take your cheque to a Land Bank of the Philippines (LBP) branch, bring your ID, and pay a 200-peso fee to cash it.
Optional: Claim Online
You can also get your MP2 Savings online through the Virtual Pag-Ibig website. Here's the link: https://www.pagibigfundservices.com/virtualpagibig/ClaimSavings.aspx.
Once you've decided to withdraw, you will be receiving the whole amount. Initially, I would like to withdraw just 1/3 of my savings, but apparently, all of your savings will be released once you apply for withdrawal.
That's a wrap! From applying to encashing my cheque, it took just 8 days. Quick and hassle-free!