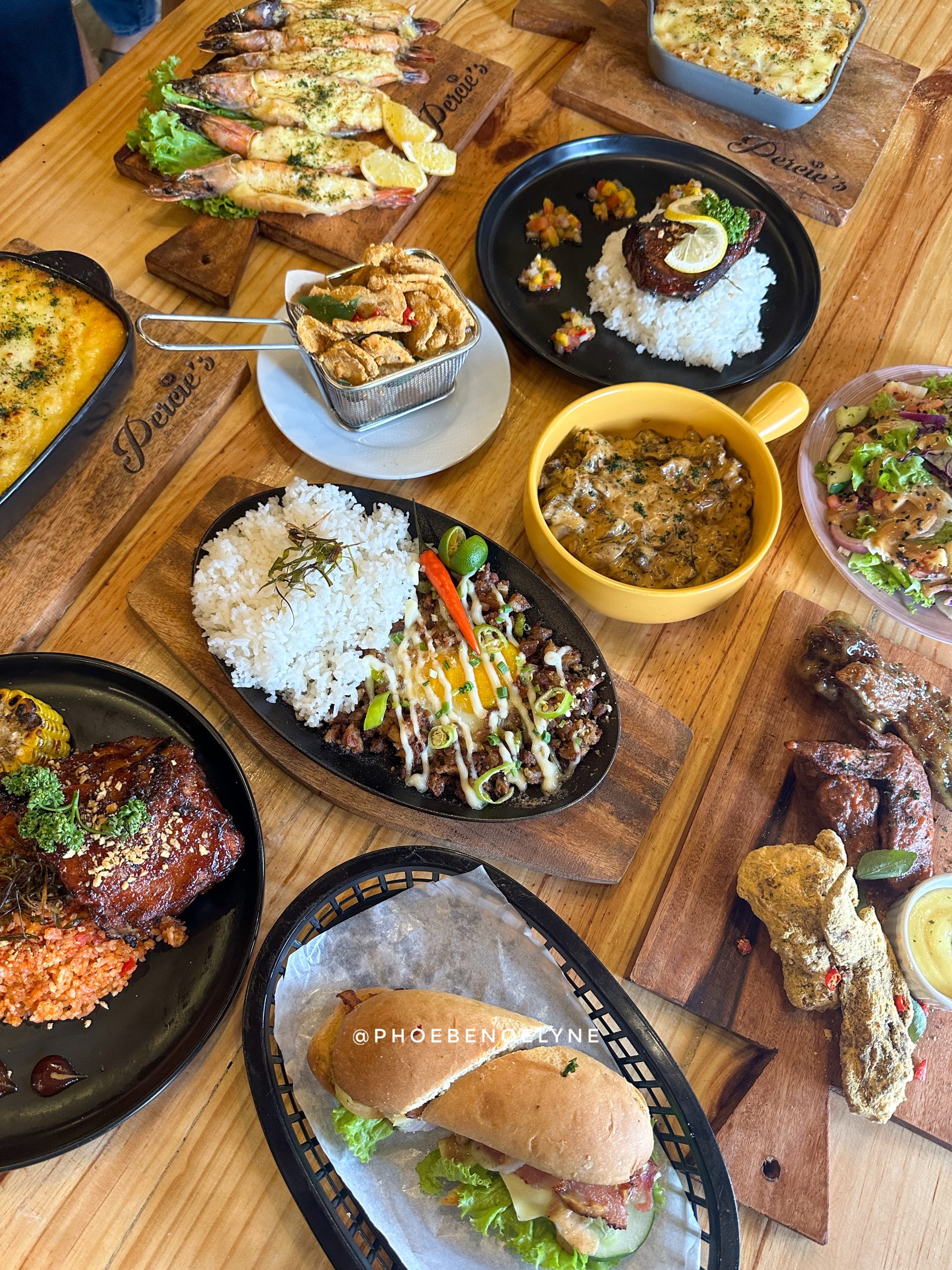 Located in the heart of Malolos, Bulacan, Percie's is a hidden gem that offers a delightful culinary experience. Whether you're looking for a quick take-out, cozy dine-in, or convenient delivery, Percie's has you covered.
This blog post will take you on a gastronomic journey through their delectable offerings, ambiance, and the overall experience that awaits you at Percie's – Malolos.
Facebook post: https://bit.ly/perciesmalolos
Facebook reel: https://www.facebook.com/reel/651028566865828
Location and Hours
Situated at 1101 Tikay, Malolos, Bulacan, Percie's is easily accessible along the highway. If you're coming from Guiguinto, you'll find Percie's on the right side, just past Tikay Elementary School. They are open from 7 am to 12 mn every day, ensuring you can satisfy your cravings throughout the week.
Variety of Dining Options
Percie's understands that every occasion calls for a different ambiance. That's why they provide various dining options to cater to your preferences. Whether you prefer the comfort of air-conditioned indoor dining or the refreshing outdoors with al fresco seating, Percie's offers the perfect setting for any gathering.
Delectable Menu Selection
Percie's takes pride in their diverse menu, featuring a range of options to satisfy every palate. From party trays ideal for sharing to packed meals and solo dishes, their culinary creations are crafted with passion and precision. Make sure to try their must-try specialties, including their mouthwatering lasagna and creamy beef with mushrooms. These dishes are guaranteed to leave you craving more.
Convenience at Your Fingertips
For those seeking convenience, Percie's is available for delivery through FoodPanda. Simply place your order online and have their delicious meals delivered straight to your doorstep. You can also opt for in-store pick-up if you prefer to swing by and grab your favorite dishes.
Perfect for Special Occasions
Percie's – Malolos is not just a place for casual dining but also an ideal venue for intimate events and celebrations. Whether it's a birthday, christening, proposal, or any special occasion, Percie's provides an inviting atmosphere to create unforgettable memories. Their accommodating staff will ensure that every detail is taken care of, leaving you free to enjoy the moment.
Branch in Sampaloc, Manila – Percie's – Laon Laan
If you find yourself in Manila, fret not! Percie's also has a branch in Sampaloc, Manila. The same delightful experience and delectable menu await you there, making it a convenient option for those in the area.
Percie's – Malolos is a culinary haven that offers a delightful dining experience in Bulacan. With their extensive menu, convenient location, and various dining options, Percie's caters to different preferences and occasions. Whether you're looking for a casual meal, hosting a special event, or craving their signature dishes, Percie's is the place to be. Indulge in their scrumptious offerings, embrace the charming ambiance, and create lasting memories at Percie's – Malolos.