During my pregnancy days, I never crave for anything that it will come to a point that I will whine about it. Or let me just say that I never crave for anything.
My friends always ask me if I crave for longanissa, a Filipino native sausage, during my pregnancy. If you look at the pictures below, maybe you'll say yes, but my answer is a big NO. I never wanted the taste of it even before. Look at his arms,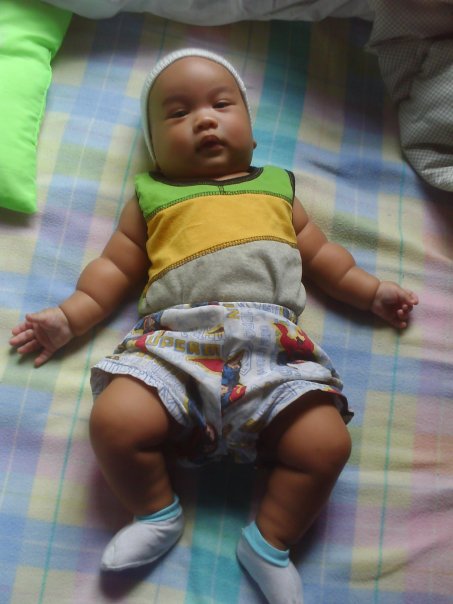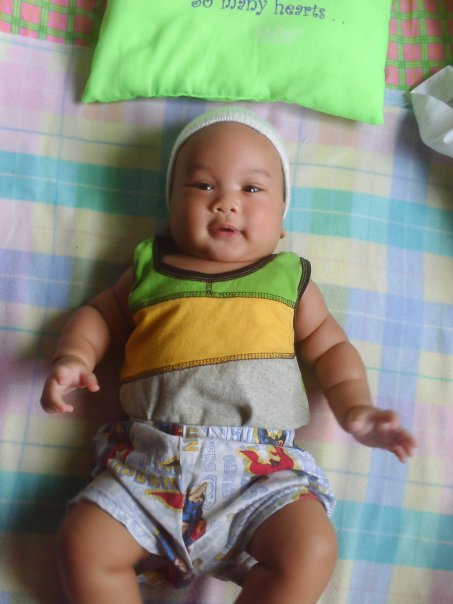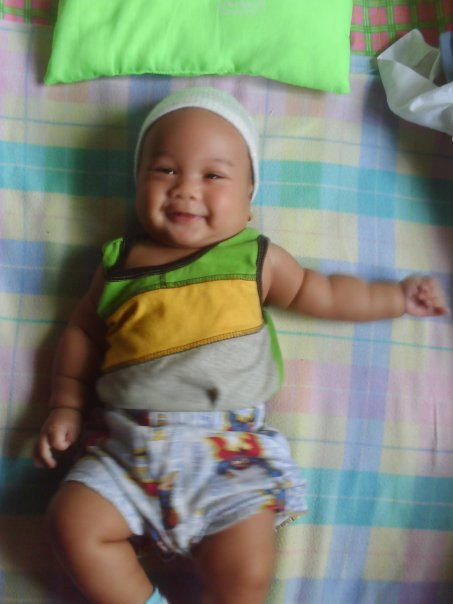 I don't know where he gets it. But one thing is for sure, He is normal. He is a healthy bouncing baby boy of mine. Hihi!